Bicycle Insurance Quotes for Pedal Cycles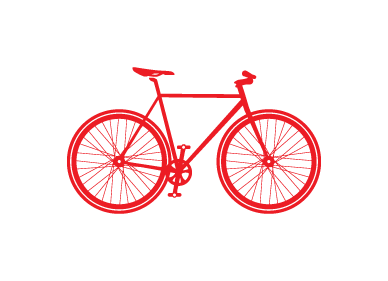 At Bikesure, one of our biggest strengths is that we aim to say yes to everyone; whatever you ride or drive, we will try to help. We can now offer you our fantastic bicycle insurance, designed to keep your pedal bike insured at home or away, against theft, damage and accidents. Whether you cycle for work or pleasure, our pedal cycle insurance policy has features to suit you and offer you the best protection we can.
Bicycle Insurance From Bikesure
At Bikesure, we love anything on two wheels and we want to do our part to make life as easy as possible for cyclists and help to encourage more people to take up cycling.
As part of the UK's largest specialist insurer, we have more than 20 years experience providing the best available motorbike insurance to our customers. We have teamed up with our panel of insurers to use our experience to create the perfect policy for pedal cycle insurance, helping even more people find the right insurance, whatever they ride.
Insure your bike against theft and accidental damage
Whether you own a custom-built racing bike, tour the country lanes, or simply bike to work, we know that your bicycle can be very important to you. We offer two levels of pedal cycle insurance, giving you the flexibility to get cover for exactly what you need and pay no more than is necessary.
Unfortunately, sometimes accidents do happen, but with our specialist cycle insurance protecting you against theft*, damage and accidents, you can enjoy the freedom your bike brings, with none of the worry.
Cover provided for bike theft at home, away from the home or from inside a motor vehicle wherever your bike is properly secured.
Accidental damage cover, protecting you against damage to your bike and covering the cost of a replacement or repairs.
You can be covered for leaving your bike at a train station throughout the day or locked up in a public place - perfect for commuting and shopping.
Own an old bike or one no longer in production? In the event of a claim, our insurance will pay to have it repaired or will replace it with a similar bike if needed (for bikes up to 10 years old).
If your hybrid or a composite bike that you have built is stolen, where the parts have been individually purchased, we will pay the replacement costs of each component.
Our secure insurance for cyclists will pay the repair or replacement cost in full of any bike less than 12 months old and the retail value of bikes more than one year old.
Personal injury insurance with up to £10,000 cover for injury or death resulting from your use of your bike for persons aged 16-85.
Excellent public liability included in your insurance covering you for any compensation owed due to claims brought against you for personal injury or property damage caused by yourself with your bicycle.
Insurance for using your bike in competition and trial events.
Cover for your cycle Worldwide.
With the additional level of cycle insurance provided by our Plus policy, you can rest safe in the knowledge that you are protected.
The Right Cycle Insurance Cover For You
With 20 years experience of providing some of the best motorbike insurance and an extensive panel of nationwide insurers to draw our quotes from, we are confident that we can help you get the right cycle insurance cover. Our helpful and knowledgeable staff are just as passionate about all forms of bike as you and are sure to help you get the policy you need.
Don't just take our word for it though. Fill out a call back form on our website or get in touch with our insurance team today by calling 0800 587 9740 to find out what we can do for you.
* For your theft cover to be valid you must secure your cycle with an appropriate, MLA approved, lock.
Key Features
Cover provided for bike theft at home, away from the home or from inside a motor vehicle wherever your bike is properly secured

Cover provided for bike theft if locked to a car bike rack

Cover whilst you're on a sponsored charity sportive/event

Accidental damage cover
Repair or replacement cover
Public liability cover
Cover for bike theft wherever the bicycle is secured
Personal injury cover up to £10,000
Policy Upgrades / Add Ons