Multi Bike Insurance Quotes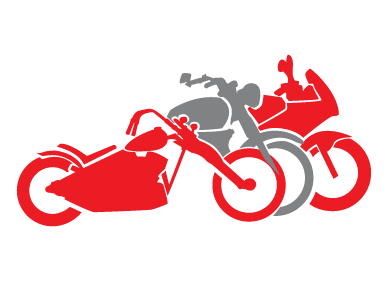 If you own more than one motorcycle, then Bikesure, the specialist motorcycle insurance division of Adrian Flux, can help you get a multiple bike insurance quote at a single low price. As brokers we can tailor your multibike insurance around the bikes that you own, so we can offer individual cover whether you are a scooter afficianado, a superbike lover or a collector of classic bikes, and ensure you have the policy features you need.
Because of the bespoke nature of our multi bike insurance packages, you will need to speak to one of our highly trained underwriters who will help you find the best possible multibike insurance deal.

Get a cheap Multibike Insurance Quote
Bikers are usually passionate about their bikes, and as a result a large percentage of motorcyclists have more than one bike, either as part of a large or small collection or on the basis of one daily rider and another bike for the weekend or special occasions. Unfortunately when it comes to getting insurance for multiple bikes, many firms simply offer two separate quotes taking no account of the fact that only one bike can ridden at a time, or that enthusiasts take better care of their bikes.
Bikesure is different

When you take out multibike insurance from Bikesure, you can be sure that it will match your needs as an owner of more than one bike. We have access to an array of specialist motorbike insurance schemes and can build on our in depth knowledge of all types of motorbike to offer you a multi bike insurance policy with a single low premium covering all of your bikes, saving you time and money.
And if you have zero no claims bonus, don't despair. Whatever the reason for your lack of discount, you can get a quote from us, and we can also offer convicted rider insurance for riders with motoring convictions or criminal convictions.
Because our multi bike insurance is tailored to your needs, you can choose from a range of optional extras. Each policy comes with £100,000 of free legal cover included, but we also offer optional add-ons including personal injury cover, comprehensive breakdown cover and protective clothing and helmet insurance.
More information
Why not view our Ultimate Guide to Storing and Protecting your Motorcycle Collection article? We also have tips on how you can Save Money on your Bike Insurance.
Multibike insurance features can include
Genuine multibike policies - Cover all your bikes for one low premium, whether that's two bikes, or twenty, or even more.
Agreed value option for classic, custom and modified motorbikes
Great rates for riders with zero no claims bonus
Riders with motoring convictions covered
Riders with criminal convictions covered
All motorbike modifications and customisations covered
Easy payment options including direct debit
Full range of comprehensive & TPFT multibike insurance available
Add, remove and swap bikes at any time
Mix and match classic and modern bikes and still earn No Claims Bonus
Bikes, trikes and quads can all be covered on one policy
Multi-bike, multi-rider policies available
Additional multibike insurance discounts
You can save even more money with our great range of discounts, including:
Owners club discounts
Limited mileage discounts
Security discounts
Keeping your motorcycle collection in a garage
Ownership discounts
Multi bike insurance discounts
Our best rates are only available on the telephone, so make sure you call us on 0800 369 8580 before you buy a policy. Don't forget to visit our frequently asked questions page. (FAQ.)
Policy Upgrades / Add Ons