Short Term Motorcycle Insurance Quote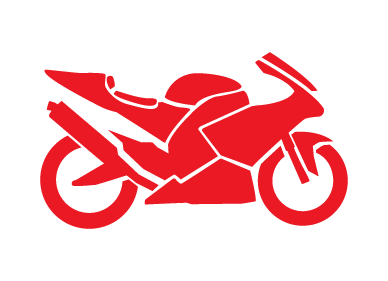 Looking for short term motorbike Insurance? With Bikesure's short period bike insurance policies you can cover almost any bike from one day up to three months with a fantastic range of flexible insurance available to suit you, whatever bike you own.
Short Term Motorcycle Insurance
Perhaps you're borrowing a friend's bike for the weekend or maybe you only use yours during the summer months, and are happy with a laid up insurance policy for the winter? Maybe you simply need to get your bike insured whilst you sell it? For all these situations and more short term motorcycle Insurance through Bikesure could help you save money.
Our staff work with insurers to help you find the cover you need at a price you can afford, and we can now offer pay as you go motorbike insurance on the market, we are confident that everything we can offer gives fantastic flexibility and unbeatable cover. No matter what your plans are, we will find temporary cover to suit you.
Short Term Insurance Features:
A policy designed to suit you - Insure your bike from one day to three months with different levels of cover offered to meet every need and budget.

£100,000 legal cover provided as standard with optional breakdown, personal injury and cover for your leathers also available.

Insure most bikes - From scooters to superbikes, and everything in between - we can help you find suitable short term bike insurance for it, even for bikes that don't belong to you.

Taking your bike down to the garage or selling it on? Don't spend unnecessary time and money taking out a long-term policy - get temporary motorbike insurance for as many days as you actually need

Short period insurance premiums start from as little as £32.85.
Bikesure - Insurance Specialists
Our Norfolk-based team at Bikesure believe that understanding your needs makes all the difference.All of our staff are passionate about helping out fellow bikers, getting you covered and back out on the road to do what you do best. We are sure that no other insurance company will offer you the same level of expert knowledge that we can.
Short term bike insurance is only available by calling Bikesure and speaking to our helpful team directly. Don't waste your time with frustrating, automated call centres or online comparison sites which just don't offer short term motorcycle policies or understand your needs like we do.
Call us for free today on 0800 587 9718 to see if you can save time and money and get temporary bike insurance with Bikesure.
Short Term Motorcycle Insurance Policy Features:
Policy length from 1 day -3 months
Covers everything from mopeds to superbikes
Cover for riders aged 21+
Riders with zero no claims bonus accepted
Riders with motoring convictions covered
Full range of comprehensive, TPFT and TPO insurance available
Legal cover up to £100,000 included free of charge
Discounts for:
Advanced rider qualifications
Security devices and precautions
Garaged vehicles
Experienced riders
Policy Upgrades / Add Ons