Agreed Value Motorbike Insurance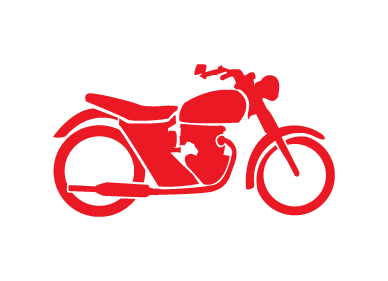 Agreed Value bike insurance is available on on all motorcycles. We can do agreed value for Classic bikes, Harley Davidsons, Collectible motorbikes, Custom bikes and Modified and even modern bikes! In fact we can do a agreed value on any motorcycle as long as it's at least 1 year old.
If your bike has been well looked after and maintained, the Market Value rate payable in the event of a total loss claim may not reflect the true value of your motorcycle, which could be achieved if you were to sell it in its present condition.

If this applies to your bike, then you should ask for an agreed value policy through Bikesure. If you choose an Agreed Value insurance policy and your motorcycle is written off, then any offer made will be based on the agreed value, rather than the current market price value.
If you request an agreed value policy, you will be required to complete an agreed valuation form and may be asked to send us one or more photographs of your bike and sometimes, although rare, we will also require copied of receipts of parts and labour costs for any work that has been carried out on your vehicle. Should we not initially agree the valuation we may ask for an independent valuation, which can usually be obtained from a specialist garage. All of this information is important as we need to know all about your bike in order to value it - if you don't complete the required paperwork, your bike will be covered, but only to market value rates.
Where we need photos of your bike, you have the option of sending in digital photos or scans via email, rather than spending money on extra prints. Please bear in mind that the more expensive or exotic your bike, the more detail we will require from your photos.
Once we have received all your details, one of our expert valuers will review the information that you have supplied and if agreeable to the insurance company, will issue you with an Agreed Valuation Certificate.
To speak to one of our motorcycle insurance specialists, use the call back form during our office hours of 9am to 7pm Monday to Friday or 9am to 4pm Saturday.
Agreed Value Policy Features
Depending on the particular scheme selected, our classic, specialist and modern bike policies can offer a wide range of features and benefits including:
Agreed value option for any bike over 1 year old.
Riders with motoring convictions covered
Riders with criminal convictions covered
Salvage Retention
Cover to use your motorcycle at club rallies and events
Multi Bike Policies
Classic policies with Zero Excess available
Free UK and EU breakdown cover on some classic schemes
Third party only cover to use your friends' bikes & new option to extend cover on other peoples bikes to comprehensive equivalent!
A huge range of modifications and customisations covered
Full range of comprehensive & TPFT agreed value motorcycle policies
Legal cover up to £100,000 included free of charge
Motorcycle Agreed Value
You can save even more money on your classic motorcycle insurance with additional discounts available for:
Owners club members
Limited mileages
Experience of riding a classic bike
Security precautions
Multi bike insurance discounts
Policy Upgrades / Add Ons
Peace of mind with an agreed value policy
I got peace of mind that the time and effort spent on my bike would not go to waste.
"After spending a big chunk of my free time building my own dream bike, I was pleased to find an agreed value policy from Bikesure that suited me, and gave me the peace of mind that I would receive the full value of my motorcycle if the worst should happen."
Sample Quotes
2011 Harley Davidson Fat Boy
Stanley, 49, from Reading (RG8) owns a 2011 Harley-Davidson Fat Boy worth £19,000. It has all the chrome he could wish for and a specialist Harley-Davidson paint job. He has held a full UK bike license for over 10 years and has five years NCB.
Stanley only pays £265 for his agreed value policy with fully comprehensive cover.
Suzuki Bandit GSF1200
Tony, 42, from Coventry (CV6), has just finished customising his Suzuki GSF 1200 Bandit, valued at £9,000. He hasn't had a bike on the road for a few years, so he has no bonus available to use.
Tony was offered a fully comprehensive policy with agreed value of £9,000 for just £397.49.