Motorbike, car & van insurance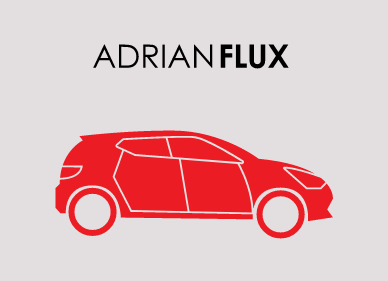 Wouldn't it make life simpler if the same company handled all your motor insurance needs? Whether you drive a motorbike, a car or a van, or all three, we'll have a value for money insurance plan to keep you covered.
Adrian Flux car insurance - saving you time and money
You trust Bikesure with your motorbike, why not let our motor insurance experts at Adrian Flux provide you with a bespoke insurance quote for your car too?
Whatever you drive and whatever level of cover you need, fully comprehensive or third party, fire and theft, we'll find the best deal for you from a panel of more than 30 insurance providers. We check out the prices and the policies so you don't have to.
And the deal we secure for you will almost certainly be cheaper over the phone - 79.5% of customers receiving an online motor insurance quote from Sep 2018 - Dec 2019 could have obtained a cheaper deal if they had called (based on the information they provided).
We've been keeping people like you on the road for almost half a century — that's an awful lot of experience and an awful lot of satisfied customers.
Benefits of Adrian Flux car insurance include:
Free legal cover
Agreed value cover available
Discounts for added security measures and owners club membership
24 hour accident claim line
Courtesy car (subject to policy terms)
Keycare, breakdown, windscreen and misfuelling (optional extras)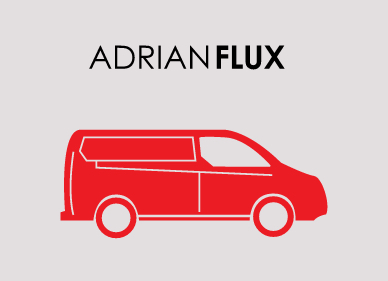 Adrian Flux has a wide selection of bespoke van insurance policies too.
Adrian Flux van insurance - delivering great cover at a great price
Whatever type of van you own and whether you use it for work or leisure, perhaps even to transport your bike to off-road events around the country, we will have an insurance policy to keep it perfectly protected.
As brokers we work with a wide panel of insurers to create tailored commercial vehicle and van insurance schemes for every situation.
Whether you are a sole trader with a single van, a company running an entire fleet of commercial vehicles or even a private van owner, you can be confident you will be provided with effective cover at an attractive price.
Our best policies and prices do not appear on price comparison sites and are not available online. Let us compare prices with the levels of cover you require to find you the very best deal available.
Benefits of Adrian Flux van insurance include:
24 hour accident claim line
Free legal protection up to £100,000
Discounts for added security measure
Optional tools in transit add-on
Discounts for limited mileage and owners club membership
Keycare, breakdown, windscreen and misfuelling (optional extras)