3rd Party Cycle Insurance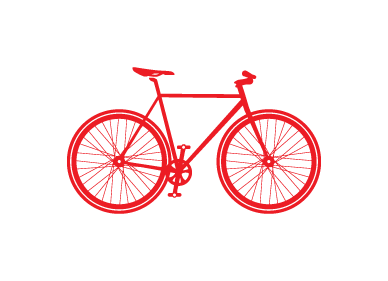 At Bikesure we know just how important your bicycle is to you. Whether as a means to get to work, to go see your friends and family or simply how you get your kicks at weekends, you'd probably be lost without your bike.
Next to having a bicycle that you are proud of and comfortable riding, it's important to keep it as well protected as possible. With Bikesure's Cycle Plus third party bicycle insurance you can protect your bike with cover against theft, vandalism and accidental damage, both at home and away ?¢'Ǩ'Äú perfect for riding for both fun and your daily commute.
3rd party cycle insurance also provides personal injury and liability cover, as well as legal insurance, to give you peace of mind that whatever accident you have, whoever is involved and whatever harm is caused, you won't be left facing a hefty bill.
Third Party Insurance For Cyclists Features
Whatever you use your bike for, and whether you need electric bicycle insurance or mountain bike insurance, the cover offered by Bikesure's policy can give you a wide range of benefits, including;
Accidental damage insurance, covering the cost of replacement and repairs
Personal injury insurance providing up to £10,000 cover for injury or death for any persons aged 16-85
Public liability insurance for cover against claims brought against you for damaged caused by you and your bike
Up to £100,000 legal cover included as standard on each third party bicycle insurance policy
Cover provided for bike theft at home, away from the home or from inside a motor vehicle, wherever your bike is properly secured*
Cover for the replacement costs of individual components on hybrid and custom-built bikes
Bikesure's third party bicycle insurance will pay the full repair or replacement costs of any bike less than 12 months old, and the retail value of bikes more than one year old. For bikes no longer in production and up to 10 years old we will pay for any repairs needed after a claim or replace it with a similar bike. If you own a hybrid bike, or one you built yourself, we can even pay the replacement costs of each component, giving you the chance to rebuild your bike just how you want it.
No matter how much care you take of your bike, accidents do sometimes happen, but with third party bicycle insurance you could have all the cover you need to get back in the saddle as quickly as possible.
With decades of experience and as part of the UK's largest specialist insurance broker, Bikesure can offer bike cover for a massive range of bikes, whether you need UK or Northern Ireland bicycle insurance. Our passionate and friendly staff, working in our Norfolk-based offices, will work to find you the ideal policy for your needs.
For more information click the quote button, or call our Norfolk-based team on 0800 587 9740.
* For your theft cover to be valid you must secure your cycle with an appropriate, MLA approved (Sold Secure), lock. For details of requirements see the policy booklet.
Cycle Plus Policy Key Features
Bikesure's third party bike insurance offers the following benefits and features:
Have your bike covered against theft at home or away, and even from inside a motor vehicle
Even if your bike is stolen from a locked car bike rack, you will be covered
Insurance for accidental bike damage
Personal injury cover up to £10,000 and public liability insurance included
Legal cover up to £100,000 included free of charge on each policy
Repair or replacement costs covered following damage or loss of your bike, even for custom and hybrid bicycles
Cover against accidental damage, vandalism and theft when using your bike at charity sportives
Policy Upgrades / Add Ons