Electric Bike Insurance Quote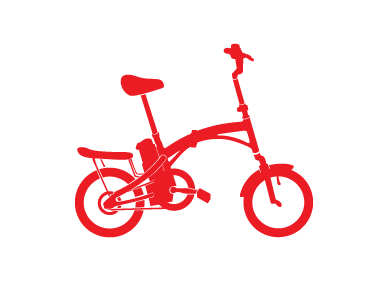 At Bikesure we are passionate about anything on two wheels, and we're excited about the growing popularity of electric bikes. We can offer electric bicycle insurance, giving you peace of mind that your pride and joy is protected against theft, damage and accidents. Whether you use your two wheels for getting to work or for biking around in your free time, our electric bike insurance policy has features to suit you and offers you the best protection possible.
As part of the UK's largest specialist insurer, Bikesure has over 20 years experience providing the best available insurance to motorists. We have teamed up with our panel of insurers to create the best electric pedal cycle insurance policy for our customers. Bikesure is committed to helping riders find the right electric bike insurance policy, whatever make, model or age the bike may be.

Flexible cover for electric bikes
Electric bicycles are more versatile than the traditional pushbike, meaning they can be used for commuting to work, zipping around the city or on longer trips through the countryside. Whatever use your electric bike has, Bikesure understands that it's important to you. Our insurance is flexible and tailored towards your needs. That's why we offer two levels of cover - meaning you only pay for what you need.
Our Secure level of cover features:
Cover provided for electric bike theft at home, away from the home or from inside a motor vehicle wherever your bike is properly secured.

Accidental damage cover, protecting you against damage to your bike and covering the cost of a replacement or repairs.

You can be covered for leaving your electric bike at a train station throughout the day or locked up in a public place - perfect for commuting and shopping.

We will pay the replacement costs of each component that has been replaced.

Our secure electric bicycle insurance will pay the repair or replacement cost in full of any bike less than 12 months old and the retail value of electric cycles more than one year old.
Personal injury and public liability for electric bikes
Bikesure's Plus policy gives you the ultimate level of electric bicycle insurance by providing everything included in the Secure policy, with these added extras:
Personal injury insurance with up to £10,000 cover for injury or death resulting from your use of your electric bike for persons aged 16-85.

Excellent public liability included in your electric cycle insurance covering you for any compensation owed due to claims brought against you for personal injury or property damage caused by yourself with your electric bicycle.

Cover for legal defence costs arising from any claims made against you following an accident involving your bike.
Our Plus policy provides an additional level of cycle insurance, meaning you can rest safe in the knowledge that you, and your electric bike, are protected.
Get a quote from the experts
Finding electric bike insurance in the UK doesn't need to be stressful. Our team of knowledgable and friendly staff will be happy to find you the right policy, which fits your needs. With 20 years experience of providing some of the best motorbike insurance and an extensive panel of nationwide insurers to draw our quotes from, we are confident that we can help you get the right electric pedal bike insurance cover.
Fill out a call back form on our website or get in touch with our bicycle insurance team today by calling 0800 587 9740 to find out what we can do for you.
Key Features
Cover provided for electric bike theft at home, away from the home or from inside a motor vehicle wherever your bike is properly secured
Cover provided for bike theft if locked to a car bike rack
Cover whilst you're on a sponsored charity sportive/event
Accidental damage cover
Repair or replacement cover
Public liability cover
Cover for bike theft wherever the bicycle is secured
Personal injury cover up to £10,000
Legal cover up to £100,000 included free of charge.
Policy Upgrades / Add Ons