Compare Bike Insurance Quotes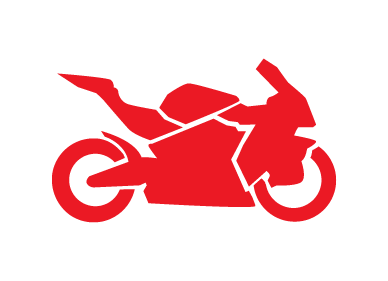 There are many insurance companies and comparison websites that claim to save you money on bike insurance, but by including a specialist motorcycle insurance broker, such as Bikesure, when you shop around, you can be sure that you are searching a broader cross-section of the insurance marketplace.
That's because, as a broker, we have access to exclusive schemes and special rates from over 30 insurance providers and agencies. And as a specialist broker, we are able to offer competitive cover on even the most obscure quads, trikes and bikes.

If your bike is in any way unusual, say an import, modified, custom, trike or quad, or if you have convictions, we would always recommend that you call us. And even if your bike is completely normal, it can still pay to call us, as our phone quotes always offer the best value, due to the flexibility our trained staff have to make underwriting decisions and offer substantial discounts on computer rates.
Online Motorcycle Insurance Quotes
Even though our phone rates are always cheaper, you can compare some of our online rates here. We think this is more than fair, as almost every other bike insurance company claims that their online rates are cheapest, whereas our online rates represent the most that you would pay for a policy with us. These quotes are all genuine policy quotations and represent some typical scenarios and other companies' rates quoted represent the three best quotes other than Bikesure.
We know we have some great rates, but we also go to great lengths to ensure that the products we offer are designed around the needs of genuine bikers. That's why we're not afraid to invite you to compare your own quote with our competitors, and in the unlikely event that someone does beat us, let us know - we may be able to persuade the insurance company to allow an extra discount, and we can also make sure we are keeping up to date with market trends.
Bikesure insurance policy features:
Free ride your mates' bikes cover on some comprehensive policies
Multibike insurance policies at reduced rates
Cover for riders 19+
Riders with zero no claims accepted
Riders with motoring convictions covered
Riders with criminal convictions covered
All bike modifications and customisations covered
Easy payment options including direct debit instalments
Full range of comprehensive, TPFT and TPO bike insurance available
Some schemes offer 365 days European Green Card cover
Optional breakdown cover
Optional personal injury cover
Optional cover for your helmet, leathers and protective clothing up to £1,000
Legal cover up to £100,000 included free of charge
Policy Upgrades / Add Ons