Archive for
June, 2011
It is always nice to see quad bikes getting some positive treatment on the TV for a change. That's why it is so great to see that Honda have been highlighting the usefulness and versatility of their quadbikes alongside their sponsorship of Channel 4 documentary programmes, such as Cutting Edge.
In fact the campaign, which the W+K agency has created, extends far beyond the bumper slots around the programmes, to the extent that the short films, which have been shot very nicely, are small, self-contained documentaries in their own right. The quad bike film, which you can view below, is the first of four that will appear in coming weeks, each highlighting Honda customers using their products in an unconventional or unusual way.
The quad film features a farmer using the quad bike in various ways around the farm.
So far, so conventional.
But the farmer in question is Philippa, and she does not conform to the popular stereotypes of a farmer.
And she certainly doesn't conform to your preconceived ideas of a quad biker.
But the most remarkable thing of all is that she farms alpaca, which I like to think of as posh llama.
Watching her shepherd the herd of alpaca around the fields is fascinating, as is her whole story.
If that has whetted your appetite, the good news is that Honda has created an online hub, where you can find out about other people using Honda machines in quirky and unusual ways. It's also the place where you can share your own stories of unconventional uses for your quads, bikes or other Honda kit.
And if this inspires you to get into quads yourself, don't forget the most important bits of kit after the quad itself – decent quad safety gear, and a good quality quad insurance policy.
Sponsored Post
Bikesure stepped in to save the day when a charity motorcycle rally to the famous Stalag Luft III prisoner of war camp needed a Great Escape of its own.
The team of riders making a pilgrimage to the camp made famous in the film starring Steve McQueen were left high and dry when their insurer pulled out with just one week before their departure date.
But Bikesure agreed to provide cover free of charge for the seven Triumph Bonneville bikes, which set off from the former RAF Biggin Hill airport on Saturday, June 4.
The rally, which aims to raise more than £10,000 for Help for Heroes and the Royal British Legion, was organised by serving Metropolitan Police officer Peter Spowage, who admitted to bursting into tears when underwriter Robert Balls agreed, in a telephone call,  to cover the bikes.
"I hardly slept a wink over the bank holiday weekend," said Peter. "I'd put the past two years of my life into this project and now it was in real danger of not going ahead.
"Then I took that wonderful call from Rob, and it was just unbelievable – I'm 54 years of age but I've no problem saying that I burst into tears. Bikesure literally saved the day."
Mr Balls said the broker was delighted to help out, adding: "Our friends at insurers Groupama gave us a very competitive rate and we're happy to cover the cost to help ensure that as much of the funds raised as possible goes to Help for Heroes and the Royal."
But, as Peter said, the journey is about much more than seven bikers on a jaunt across Europe. In February this year Private Conrad Lewis, the son of one of the team's sponsors, was killed in action in Afghanistan.
"This is not about me or about the guys riding the bikes, this is about remembering those officers who were killed in the escape, and about Conrad and all the other young men and women who are killed or injured in the current wars," he added.
The journey will be especially poignant for Colin Kirby-Green, whose father was shot after successfully breaking out of the camp in March 1944. Mr Kirby-Green has never visited his father's grave, and will also visit the town of Hrabuvka in the Czech Republic where his father and fellow escapee, Canadian airman Gordon Kidder, were recaptured and executed.
For more information about the Great Escape 2 visit www.greatescape2.net, and to donate visit www.greatescape2.net/donate.html
And finally, this takes me back to watching this great film as a child: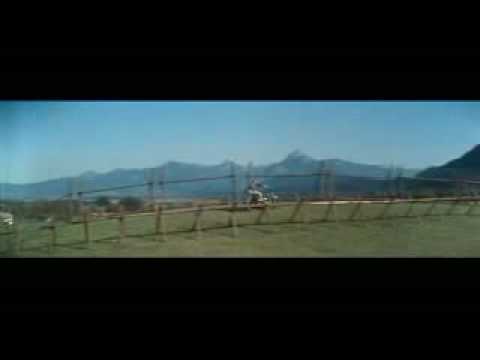 All the motorsport fans out there will already have been following the TT build-up on the TV, waiting with bated breath for the start of qualification and racing at the legendary Isle of Man TT races, which kick off in earnest today.
This year, Bikesure were offered the chance to sponsor the TV coverage of the TT, and we've jumped at the chance, helping to ensure that this year's coverage on ITV4 remains as comprehensive and beautiful as ever.
TT highlights are on ITV4 and ITV4HD (Channel 120 on Sky) every night at 9pm (and 10pm on +1) from Friday 3rd June to Saturday 11 June, simulcast at itv.com and with catch up via ITV Player. Repeats will be around lunchtime of the following day, so there is no excuse for missing out on one of the highlights of the motorsport calendar.
To commemorate the occasion, Bikesure have published a special edition of influx magazine, celebrating the past, present and future of the Tourist Trophy at bikesure.co.uk/tt
If you haven't seen our sponsorship bumpers yet, you can view one below, but watch tonight at 9pm, because it looks awesome in HD, and there's the small matter of the most exciting bike races in the world.
Bikesure 10 second IOMTT